10 Ways to Get Younger Looking Skin -- WITHOUT Surgery!
Discover Your Very Own Non-Invasive and Life-Changing "Fountain of Youth"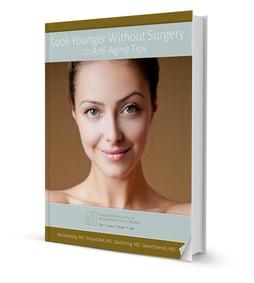 Legend has it that back in 16th century, the famous Spanish explorer Juan Ponce de León set out in search of the fabled Fountain of Youth. The bad news is that he didn't find it.
But the good news is that five centuries later, we have plastic surgeons, dermatologists, and other medical and health professionals creating a variety of products to help you significantly improve the youthful appearance of your skin. And that's not even the best part: all of these solutions are designed to give you the healthy, glowing and younger-looking skin you want -- but without undergoing a full surgical procedure!
To learn more right now, download our FREE ebook "Look Younger WITHOUT Surgery - 10 Anti-Aging Tips!"
Crafted by a team of highly skilled plastic surgeons with decades of experience, the ebook explores and explains:
Volumizing
Cosmetic Injections
Chemical-Based Methods & Peels
Medical-Grade Skin Care Products
Intense Pulsed Light (IPL)
Pixel™ Skin Resurfacing
Eliminating

Unwanted Fat

Longer, Thicker Lashes
Lifestyle Choices
Choosing a Qualified Partner
Get the potentially life-changing insights and information you need by filling out the brief form to your right. Access is immediate and you can start boosting your knowledge within seconds. No, it's not the fabled Fountain of Youth – but you just might discover that it's the next best thing!