Medical grade skin care products offer a higher concentration of grade-A ingredients and because of their patent nature, these formulas deliver quicker and more impactful transformations.
We hand-pick our favorite products from a wide range of the industry's most trusted brands. These prescription-strength anti-aging formulas are only available at medically supervised skin care clinics and include:
Powerful sun blocks that provide full spectrum UVA and UVB protection to keep skin looking youthful
Skin brighteners formulated with hydroquinone and kojic-acid bleaching agents
Luxuriously pampering spa products for daily maintenance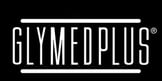 AHA Accelerator – GlyMed Plus $64 Accelerate your cell turnover with a 20% blend of alpha hydroxy acids. This serum can be an alternative to vitamin A based products or used in combination with them to boost their exfoliating effects.
Anti-Aging Exfoliant Masque – GlyMed Plus $43 A leave on masque and weekly scrub all in one product! Loosen coarse, rough skin leaving softer, silkier skin in its place.
Beauty Oil – GlyMed Plus $65 Soften the skin instantly with this elegant oil. Dries to a matte finish and mixes well with other moisturizers.
Cell Protection Balm - Glymed Plus $27 An all purpose repair balm and skin shield that glides on and soothes the skin. It is excellent for post peel and laser procedures, in addition to soothing extra dry skin, itchy skin, chapped lips, or skin irritated by rashes, scrapes, insect bites and small burns.
Chocolate Power Skin Rescue Masque – GlyMed Plus $48 This indulgent masque remains luxurious while delivering clinical results. Resuscitate your skin with this chocolate infused at home spa treatment.
Daily Repair Cream – GlyMed Plus $74 Repair and moisturize with the Daily Repair Cream. Can be used day and night. It won't clog your pores and smells like almonds.
Diamond Bright Skin Lightener – GlyMed Plus $72 Reduce pigmentation and brighten the skin with cutting edge technology for a younger and smoother looking complexion.
DNA Face and Neck Cream – GlyMed Plus $125 Repair damage and lightly hydrate with this elegant treatment moisturizer for mature, photo- damaged skin.
Facial Hydrator – GlyMed Plus $43.50 This gel solution with 10% glycolic acid is perfect for acne-prone skin. It exfoliates and lightly hydrates the skin without irritation.
Fulvic Elixir – GlyMed Plus $53.50 Loaded with the powerful anti-oxidant fulvic acid to protect and repair the skin. Smells like citrus and reduces redness beautifully.
Gentle Facial Wash – GlyMed Plus $33 Great looking skin begins with proper cleansing - see brighter, smoother skin instantly with this daily cleanser.
Ultra Hydrating Enzyme Masque – GlyMed Plus $44 Exfoliate and detoxify with this energizing masque. Weekly applications will result in firmer, more moisturized feeling skin.
Intense Peptide Recovery Complex – GlyMed Plus $79 Our #1 best-selling corrective skin care product. Try it yourself to discover why!
Mega Purifying Cleanser – GlyMed Plus $33 Perfect multi-tasking cleanser for all skin types that will remove makeup and leave the skin clean and refreshed.
Oxygen Deep Pore Cleanser – GlyMed Plus $46 This oxygen-packed cleanser acts more like a masque to cleanse, purify and decongest pores.
Oxygen Treatment Cream – GlyMed Plus $53 An oxygen-rich treatment cream 
that supercharges cell turnover, helps detoxify the skin and leaves skin incredibly soft, fresh and luminous.
Photo Age Protection Cream SPF 15 - Glymed Plus $38 A dual function anti-aging moisturizer that incorporates FDA approved broad spectrum sun protection and hydrating super-charged environmental skin protectants.
Photo Age Protection Cream SPF 30 - Glymed Plus $49.50 Prevent environmental aging assaults using this FDA tested and approved UVA/UVB broad spectrum protection formula that blends perfectly with any makeup, skin care or after shave product.
Photo Age Protection Gel SPF 15 – GlyMed Plus $36 This popular, multi-tasking moisturizer hydrates and protects. Ultra light, non-oily UVA/UVB broad spectrum protection with green tea extract and smells like coconuts.
Photo Age Protection Gel SPF 30 – GlyMed Plus $49 The SPF 30 version of the Photo Age Protection Gel is slightly more hydrating than the original formula with a light rose scent.
Post Shave Anti-Aging Recovery Balm – GlyMed Plus $46 Reduce the appearance of fine lines, wrinkles and the visible signs of aging with this advanced peptide formula.
Skin Bliss Hydrating Masque – GlyMed Plus $65 Apply this masque after cleansing before bed, sleep and wake up with glowing, hydrating skin.
Skin Bliss Oil Control Masque – GlyMed Plus $65 Frequent application of this elegant masque leaves the skin soft, luminous and purified while helping to control bacteria and occasional breakouts.
Skin Medication #10 – GlyMed Plus $36 10% benzoyl peroxide combined with aloe, tea tree oil and lavender makes blemishes go away with minimal irritation and dryness.
Stem Cell Power Serum – GlyMed Plus $125 Perfect for all skin types to brighten, tighten and protect the skin.
Treatment Cream - Glymed Plus $59 Power packed with 15% glycolic acid, which stimulates new collagen and elastin below the skin's surface corrects free radical damage, reduces fine lines and wrinkles on the surface while you sleep.
Ultra-Hydrating Lip Balm – GlyMed Plus $15 Twice daily application of this moisturizing lip balm packed with botanicals will soften, plump, smooth your lips.
Ultra Hydro Gel – GlyMed Plus $66 Our favorite product to cocktail! Mix with any cream to add water and lighten the texture, layer under your creams or use alone for water-based hydration.
Wrinkle Remedy – GlyMed Plus $78 Diminish wrinkles and restore the look of youthful skin with this advanced wrinkle solution.
YouthFirm – GlyMed Plus $96 Treat yourself to a peel at home! Apply weekly to refresh, exfoliate and firm tired skin.
---
---
A-Oxitive Cream Avene $42
Advanced complex of time-released Vitamin C and E precursors neutralize free radicals caused by environmental and lifestyle stressors. Lightweight water-cream is rich in hydrating agents and enhanced with mother-of-pearl for a radiant, illuminated glow.
A-Oxitive Serum Avene $44 Advanced complex of time-released Vitamin C and E precursors, enhanced with a powerful antioxidant booster, neutralize free radicals caused by environmental and lifestyle stressors. Fast-absorbing serum protects and visibly plumps the skin to preserve a younger, brighter complexion.
Antirougeurs CLEAN Redness-Relief Refreshing Cleansing Lotion $32 Refreshing, no-rinse cleansing lotion provides immediate relief to redness-prone skin. Micro-gels of Avene Thermal Spring Water intensely soothe while refreshing the skin.
Cicalfate Restorative Skin Cream Avene $28 Replenish the skin's moisture barrier with this restorative skin cream. Soothes minor skin discomfort post procedure and on cuts and scratches.
Cold Cream Lip Butter Avene $16 Ultra-nourishing lip butter provides immediate relief and protection for dry and damaged lips. The ultra-rich texture, with a light, iridescent sheen, restores moisture to instantly soften and provide ultimate comfort.
Gentle Exfoilating Gel Avene $20 Reveal a brighter, smoother complexion with this gentle facial exfoliating gel that eliminates surface impurities and unclogs pores while smoothing the skin.
Mineral Light Hydrating Sunscreen Lotion (Face and Body) SPF 50+ Avene $36 A little more hydrating than its sister version just for the face, this is the perfect sun protection for everywhere on your body and everyone in your family.
Mineral Ultra-Light Sunscreen Lotion (Face) SPF 50+ Avene $28 Fragrance-free, paraben-free, oil-free and non-whitening, this is one of the most sheer formulations we have found.
Mineral High Protection Tinted Compact SPF 50 Avene $36 Sun protection that is makeup or makeup that is sun protection? You decide. Either way, if you try it you will be hooked on this creamy, sheer formula that glides on to cover and protect. (Honey or Beige)
RetrinAL 0.1% Avene $70 Our #1 selling product for cell turnover won't irritate your skin or cause redness.
RetrinAL Eyes Avene $49 Soften lines around the eyes, reduce puffiness and hydrate the delicate skin around the eyes.
Thermal Spring Water Avene $14 (150 ml) Bottled underground in the protected conservation area of Avene France, this healing spring water is a unique, perfectly balanced ratio of calcium and magnesium for optimal hydration.
TriAcneal Night Smoothing Lotion Avene $61 Intensive clarifying skin care for acne-prone skin that reduces the appearance of imperfections and acne scars while restoring radiant, youthful complexion.
Finishing Touch Revision Skincare $42.50 This microdermabrasion scrub removes the top, dead layer of skin cells with Polynesian Volcanic Black Sand and Ultra-Fine Pumice to improve the texture of the skin.
Intellishade SPF 45 Revision Skincare $75 Protect, correct and conceal with this three-in-one broad-spectrum sunscreen, anti-aging moisturizer with a sheer mineral tint. Original formula – for normal to dry skin with a dewy finish; Matte formula – for oily/combination skin with a matte finish orTruPhysical.
Nectifirm Advanced Revision Skincare $133 For moderate to advanced signs of aging of the neck and chest, try the advanced formulation.
Papaya Enzyme Cleanser Revision Skincare $31.50 Energize your skin with Papaya Fruit Extract and Salicylic Acid while lifting away make-up, impurities and dead skin cells.
Teamine Eye Complex Revision Skincare $81 Visibly diminish dark under-eye circles, smooth the look of fines lines and brighten the skin with this best-selling eye cream.
Vitamin C 30% Revision Skincare $119 Vitamin C Lotion 30% is formulated with the most advanced form of Vitamin C for healthy, radiant skin.
Acne Self-Foaming Cleanser Glytone $40 A unique, non-irritating, self-foaming cleanser with Salicylic Acid that keeps the skin clear.
Acne Treatment Spray Glytone $42 A spray with a potent formula featuring to deeply clear the pores and to prevent new acne blemishes on the back, shoulders and chest.
Enhanced Brightening Complex Glytone $74 A cream formulated with a synergistic combination of organic acids to visibly improve the appearance of unwanted dark spots for a more even and radiant skin tone.
Slim Design Cellulite Day Cream Glytone $44 Reduce the appearance of dimpled, bumpy skin with this slimming day cream. Fortified with Glytone's Caffeine Complex 3D that reduces the appearance of dimples with caffeine, smooths skin's appearance with Salacia, and firms skin with ivy, this smoothing cream improves the look of cellulite that may be caused by hormone changes, dehydration, or more.
Slim Design Cellulite Night Cream Glytone $44 Reduce the appearance of dimpled, bumpy skin with this slimming night cream. Fortified with Glytone's Caffeine Complex 3D that reduces the appearance of dimples with caffeine, smooths skin's appearance with Salacia, and firms skin with ivy, this smoothing cream improves the look of cellulite that may be caused by hormone changes, dehydration, or more. In addition to the Caffeine Complex 3D, this complex formula also utilizes GP4G Night booster to support metabolism, enhance antioxidant protection, and nourish with safflower oil.
Soothing Lipid Recovery Cream Glytone $46 Replenish and rehydrate the skin's natural protective lipid barrier with this unique cream that contains camelina oil, pro-vitamin A and shea butter.

AHA/BHA Exfoliating Cleanser SkinMedica $47 This elegantly formulated exfoliating cleanser gently scrubs away dead skin, improving the appearance of skin tone and texture.
HA5 Rejuvenating Hydrator SkinMedica 2 oz $178 We lose hyaluronic acid as we age, so we need to replace it in order to restore a more youthful appearance. The weightless, silky finish of this formula creates instantly silky, smooth and more radiant skin.
Lytera 2.0 SkinMedica $154 Reduce skin discoloration with this scientifically proven pigment correcting serum. Notice visible changes in just weeks!
Replenish Hydrating Cream SkinMedica $66 Hydrating Cream that hydrates as well as refreshes, soothes and nourishes sensitive skin.
TNS Essential Serum SkinMedica $281 This dual chamber formula adds potent antioxidants and peptides to the TNS Recovery Complex for an all in one anti-aging solution.
TNS Recovery Complex SkinMedica $179 This innovative, patented treatment gel uses the highest level of growth factors to reduce the appearance of skin discoloration and improve the appearance of fine lines and wrinkles.

LATISSE® Eyelashes 5 ml $179 We love LATISSE® for longer, thicker, darker eyelashes. We have found that this treatment gives many of our patients results that provide an excellent base for mascara or extensions, while others discover that they no longer need either!
The skin care consultation is the first step to determine the most effective regimen for you. Our experienced clinical skin care specialists meet with each client individually to examine the skin, identify specific concerns, and design a skin care program using our medically formulated products. With so many products to choose from, the expert advice you receive is invaluable. Give us a call at 734.712.2323 (option 2) to schedule a consultation.